Curb Appeal
There is a lot you can do for Curb Appeal before you ever spend a dime on repairs.
Start with the basics :
Yard – if you need to, start on watering cycle to bring some life, otherwise trim trees/ gras, pick up limbs
Power Wash driveway and sidewalks, even the exterior walls of it would help the paint job
Rid property of all pests (ants, wasps, moles)
First impressions mean a lot. So even if you have a small budget it's always worth the cost of repairing the entry way. A new door and frame can really make the difference when a buyer is stuck between two properties.
NEXT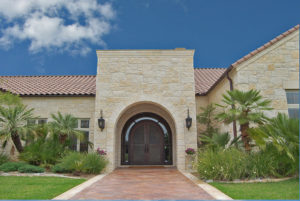 Check out the curb appeal of this Home in Triple Creek Subdivision just north of Fredericksburg