Pg. 1,2,3,4,5
Danny Hallford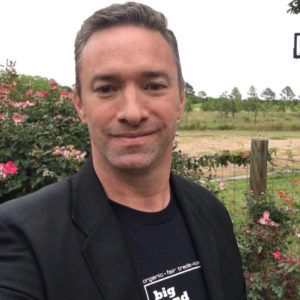 Danny Hallford was only 7 when his parents opened the shop, playing in coolers and hiding in the attic while his parents built the store he'd one day own.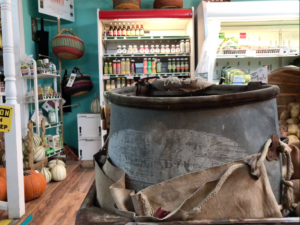 The Peach Basket's unique decoration stems partly from Danny's Nostalgia to the early days of the store. The above basket for isntance once used on the family farm.

The rest of the decor stems from his Danny's sense of humor and enthusiasm for the family business. Large hand made displays can be found above almost every section in the store.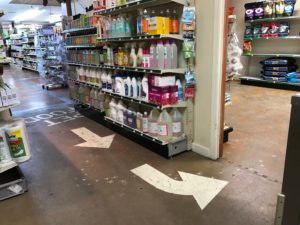 My personal favorite decorative detail was the line of small anima prints leading to the large organic pet food selection. Small things like this set this mom and pop apart in a big way.
As most long time Fredericksburg residents know, you can spot the Hallford boys driving down Main easy enough, just look for the truck with all the peaches in the back. These days its still not hard to spot one driving Main, but the truck stands out for a slightly different reason.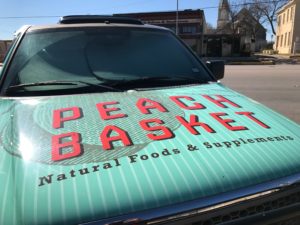 Pg. 1,2,3,4,5
Subscribe to Head for the Hills and be entered automatically to our weekly give away sponsored by a Head for the Hills destination! This week The Peach Basket Natural Foods is giving away a gift basket FULL of their wonderful products. Also receive special deals and discounts available exclusively to my readers!