Which Property would you like to schedule a showing on?
Schedule a showing for a Home or Ranch using the form below. Please let me know the day and time you would like to schedule an appointment. Once I have set up the showing with the seller, I will email you to confirm our appointment. If there is more than one home for sale in Fredericksburg that you would like to see, please feel free to use the comment box at the bottom of this page to insert the address of additional properties you would like to view.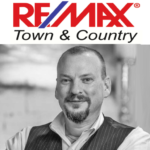 You can also email me direct at Mike@MikeStarks.com
of call me at 830-990-8708
Schedule Showing
Contact us for more information about this listing.