About Fredericksburg TX
Attractions and things to do in Fredericksburg TX
Fredericksburg TX is more than a great place to visit, it is a great place to live; whether you plan to retire, start a business, or raise a family. You will enjoy beautifully planned neighborhoods, top-ranked public and private schools, and local homegrown business. Fredericksburg was recently named one of the top 10 friendliest towns in America!
About town
With access to a growing Texas Hill Country University Center where residents can pursue dual credit courses, certification, and degree programs. The independent health care system that consistently ranks among the best in the nation. More than 130 physicians representing over 30 medical specialties. Supported by assisted living facilities, fitness and rehabilitation centers. Full range of health care providers.
Whether you are 8 or 88, you will find countless opportunities to get involved in the arts, music, theater, mentoring, and volunteering or just relaxing and experiencing all the Hill country life has to offer.
About Fredericksburg TX
this is a little video talking about the history of Fredericksburg' founding as well as what Fredericksburg has to offer today!
---
Shopping in Fredericksburg TX
One of the most unique shopping experiences anywhere can be found in Fredericksburg.
Unique treasurers from antiques, clothing and art can be found along the quaint downtown Main Street. Unique shops located all over Gillespie County including the ever popular trade days expands shopping to more than just Fredericksburg Main Street.
---
Fredericksburg Wine Road 290
A group of several wineries in the heart of the Hill Country.have combined forces and are know as Fredericksburg Wine Road 290! Wine road 290 is located near Fredericksburg and the trail hosts food and wine pairing events throughout the year. Visit http://gotexanwine.org/
---
Craft Breweries in Fredericksburg TX
Wine is a popular attraction to Fredericksburg, but what German town would be complete without a little Bier ? Fredericksburg has a couple of great beer breweries with a third currently under construction. The Pedernales Brewing company was recently awarded as one of the top 10 craft Breweries in the State! This may also have something to do with Fredericksburg TX being named one of the top 10 friendliest towns in America 🙂

---
Former Texas Rangers Museum
The Texas Rangers Meuseum will offer you a look at the honored history of the Texas Rangers and Fredericksburg will be the location for a multi-million dollar, interactive, Former Texas Ranger Heritage Center. www.formertexasrangers.org
---
Oktoberfest in Fredericksburg TX
One of Fredericksburg's big annual events, Oktober Fest. Oktoberfest is a great celebration of our German heritage with food, music and beer, held at Market Square in Fredericksburg on the first weekend of October
---
Nimitz Museum "Pacific Combat Zone
Consider a visit the Nimitz Museum "Pacific Combat Zone" to view one of six yearly reenactments, of a battle during World War 2. Nimitz meuseum's purpose is honoring our troops and recognizing their sacrifice for our freedom. www.nimitz-museum.org
---
Enchanted Rock State Natural Area,
North of Fredericksburg, on the border between Gillespie and Llano Counties. The Enchanted Rock State Natural Area consists of 1643.5. As you approach you will see, rising from the ground, a large pink granite rock. Enchanted Rock rises 1825 feet above sea level and was considered sacred by the native American Tonkawa tribe.
www.tpwd.state.tx.us/spdest/findadest/parks/enchanted_rock
---
Legendary Dance Halls of the Hill Country
Vintage dance halls are a big part of Texas culture and Texas history. Many Texan's took their first dance steps on wooden floors, polished by generations of scooting boots.
---
LBJ State and National Historical Parks
National Park Service owns the LBJ Ranch, which is still a working ranch. Tour the Ranch at your own pace and in your own vehicle. Great sites to stop at sites along the way include the President's birthplace, the Johnson family cemetery and the Johnson's ranch house, also known as the Texas White House. Take ranger-guided tours of the Texas White House daily.
---
Peaches in the Texas Hill Country
Whether you call them Fredericksburg or Stonewall peaches there is nothing like biting into a sweet and juicy peach! One picked fresh from one of our local orchards and we have lots of orchards here in Gillespie County. Gillespie County is the largest peach-producing county in Texas. About 40 percent of the state's annual commercial peach production comes from Gillespie County.
About Fredericksburg TX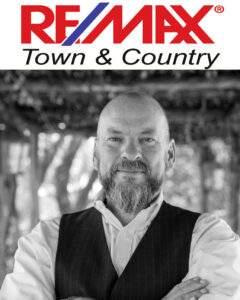 Do you have any questions about Fredericksburg TX? If so please feel free to contact me and I will be happy to help with any questions or to set up a showing for this home.
email me at mike@mikestarks.com
or
call with any questions
Office (830) 990-8708
Cell (830) 456-3532