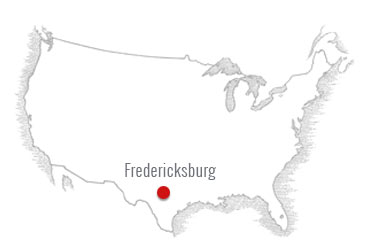 If you are looking to buy or sell real estate, it's best to be well informed and work with a professional who has the experience you need….. My name is Mike Starks. As a Realtor with RE/MAX Town & Country, I believe that Fredericksburg Texas Real Estate involves much more than homes, land and numbers. It's the folks that matter most. When it comes to you and your family, every member is important. That is why I work hard to ensure that when your Real estate transaction closes, you are satisfied not only today but for years to come. To me that is what buying a home or ranch property in the Texas Hill Country is all about.
Ranches, land and homes for sale in Fredericksburg Texas & TX Hill Country Real Estate- Buying, Selling and Investing:
If you are looking for a Realtor, with experience and local knowledge to help you find that perfect property for sale, I want to help! Am I the Best Realtor in Fredericksburg TX! I am sure that depends on who you ask but I am proud to say that I have been awarded as the #1 RE/MAX Agent in the entire state of Texas for total sales for the 1st quarter of 2016! and also have been awarded The Five Star Award of excellence in Real Estate form 2012 through 2018. The reason, I make every effort to help my clients find the perfect Home, Ranch or investment property that that meets their specific needs. I do not just search Central Hill County MLS listings, I stay on top of the Real Estate market for any possible new investment property, ranch land listing or homes for sale that fits what buyers are searching for. Whether your searching for land & homesites or large acreage ranches , Bed and Breakfasts, Commercial Real Estate or homes for sale in Fredericksburg TX, I know where to look & how to find what your dreaming of. I serve all of Gillespie county including Fredericksburg, Harper, Stonewall, Doss, Hye & Albert TX. I would also be happy to visit with you about " What is my Fredericksburg Home or ranch worth? "

As the long time Realtor representative on the Gillespie County Economic Development Board, I am constantly looking at the latest Real Estate market activity and keep up with the average home prices in Fredericksburg as well as the average price per acre of land, acreage and ranches for sale in the Texas Hill Country. So whether you are buying or selling, I want to put all of that local Real Estate Market knowledge to work for you! Feel free to call me or write me any time, even if you are not sure if you are ready to sell or sell and just want some advice. I love my job and am always happy to help.
Texas Law requires that all Real Estate license holders to give the following information to any prospective seller, buyer, tenant or landlord. So if you have not already done so please review the links below:
Texas Real Estate Commission Information About Brokerage Services