Buyers Sellers
Buyers Sellers: If you are thinking of selling your home or ranch land, or you are looking to buy Real estate in Fredericksburg TX, I want to be your Realtor!
If you are thinking of buying or selling a home or ranch land, consider this: Between 2012 and 2023, I have been the recipient of the prestigious FIVE STAR award for excellence in Real Estate by Texas Monthly magazine! Why, because I know the Real Estate market and give my clients unbiased and unvarnished advice. Whether you are buying or selling I know what it takes to get the job done!
Thinking about selling your property, I would like an opportunity to discuss those different factors with you, suggest some creative solutions to overcome them and ultimately help you sell your property!
AS PART OF THE RE/MAX TEAM: I am one of the few REALTORS® who has worked full-time in Gillespie county for the past 20+ years. This long time experience gives me a unique insight into how the market has changed and grown over the years and I want to put all my experience to work for you. I am proud to be able to say that I am one of the top producers in the Central Hill Country Board of REALTORS® & consistently in the top 1% of top producers for the past 22+ years. I was actually ranked the #1 agent for total sales in Central Hill Country Board of REALTORS® for the past 10 years combined! In 2022 I ranked as the #2 RE/MAX agent in the entire state of Texas and #12 in the in the entire United States! From 2012 through 2023, I am the recipient of the prestigious 5-star award for excellence in Real Estate by Texas Monthly Magazine. I am also very proud to be named REALTOR® of the year for 2013 by my peers in the Central Hill Country Board of REALTORS®.
MARKET PRESENCE: Your property will shine across every marketing platform. My full-time Marketing Director, Lindsay, will keep your property up-to-date and visible. This is accomplished through unique webpages created specially for your property where potential buyers can obtain detailed property information and photography. Once we capture the consumers attention, we keep it by updating Zillow, realtor.com and other reputable websites by adding full and robust descriptions of your property and photos. In addition, a custom video tour is included which will help out of town and out of state buyers really get a true feel of your property before they ever arrive on your property for the first time. Our Market presence does not stop there. We also have our own strong local marketing campaign utilizing local publications such as The Ranch Connection, Homes & Land, The Home Source, Fredericksburg Standard and other local print publications. Combine all of this with the world's largest real estate website, www.Remax.com, and you have unparalleled market presence which attracts more potential buyers for your property!
If you are buying, I do not want to just sell you a home or ranch, I want to help you find the perfect spot to call home. If it takes a a few weeks or a few years to find what you are looking for I will stick with you every step of the way.
Buyers Sellers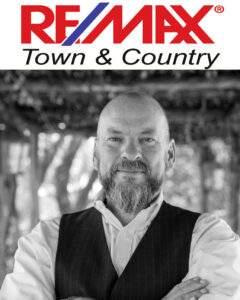 Do you have any questions about Fredericksburg TX? If so please feel free to contact me and I will be happy to help with any questions or to set up a showing for this home.
email me at mike@mikestarks.com
or call with any questions
Office (830) 990-8708
Cell (830) 456-3532