Over the next few months the Fredericksburg Relief Route Study Project Team will be performing traffic modeling and operational analysis of the five Primary Route Options. A historic resources survey of the five options will also be conducted. The results of these efforts, along with additional land use information, will then be factored into the "second screening" of the evaluation matrix. The intent is to complete the second screening and identify a recommended locally-preferred route option sometime this fall. An Open House will be scheduled to present the recommendation and solicit feedback and will notify you via email once that date has been set.

In the meantime, a workshop is in the works to discuss access needs. Although a date has not been set, we anticipate having it in late-August or early-September. For questions:
Email: FredericksburgReliefRoute@gmail.com
Postal mail: CP&Y Attention: Fredericksburg Relief Route Study
13809 Research Blvd., Suite 300
Austin, TX, 78750

Here are the Conceptual Route Options for the Fredericksburg TX Relief Route as of July, 2019: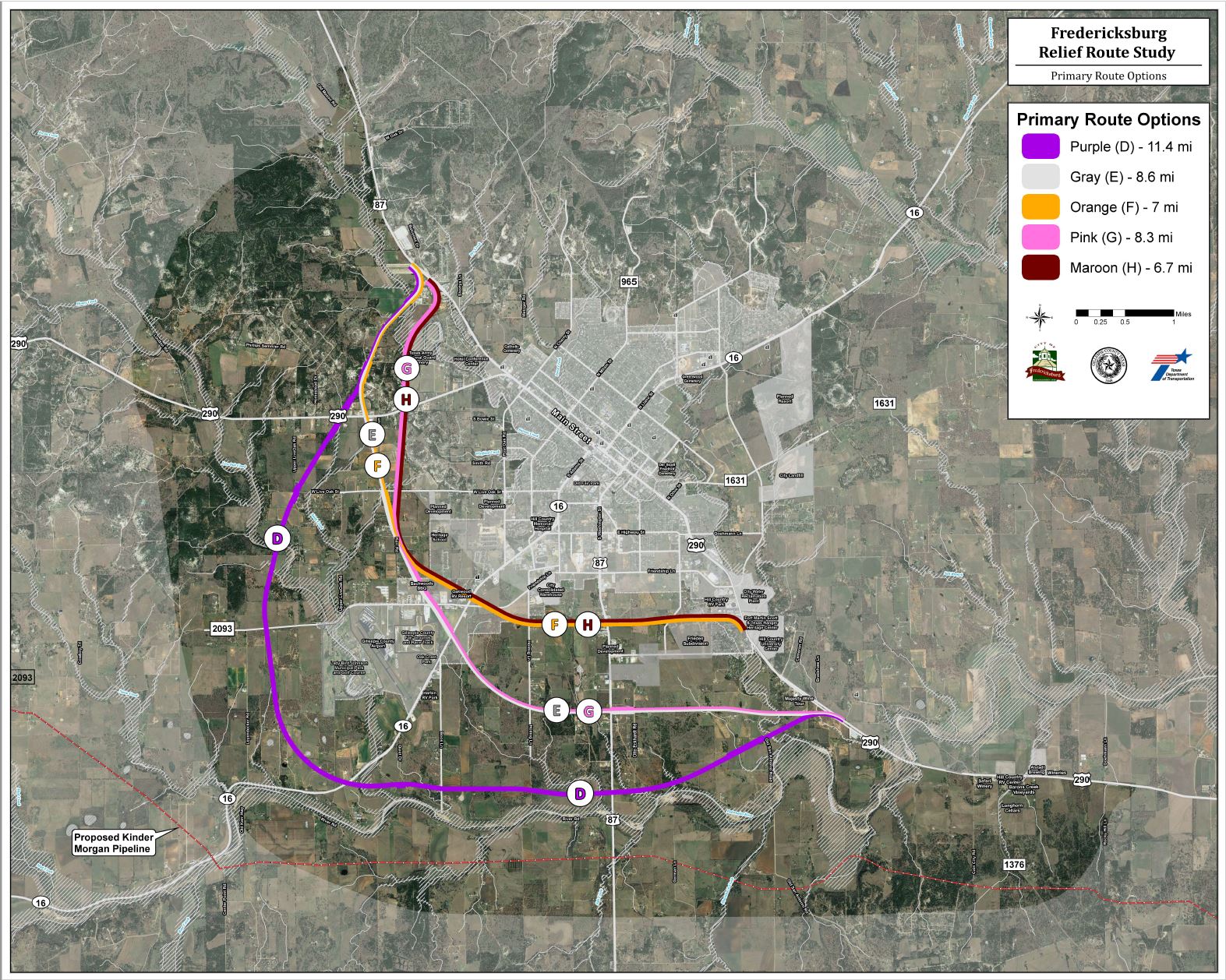 Here are a Few Links From the TXDOT site:
The relief route task force has put a lot of work into this. The City, County & TXDOT representatives all did a great job explaining the process and some of the proposed routes in the study area. But I also know not everyone got a chance to attend so I thought I would share the information I received.
For my two cents, I see the closer in Fredericksburg relief routes of E, F, G and H being the most likely from a cost perspective. The further out you go the more land will have to be purchased. For instance route A, C and D would require new bridges to be built across the Pedernales River and also would go over some pretty hilly territory which would add a lot of cost to the project.
The advantage of the further out Fredericksburg bypass, is it would ultimately serve as a loop around Fredericksburg for a longer period of time as Fredericksburg grows. But with the population projections for Gillespie County not seeing any huge growth rates I think one of the closer in routes would still serve the county for the foreseeable future while keeping the cost down. The reality is that whether this project happens at all will be based on available funding.
Here are some more detailed maps of each segment. You can click on each of these images to enlarge.
Fredericksburg TX Relief Route / bypass segments
So call it what you will, The Gillepsie County relief route, the Fredericksbrug Loop … There are still a lot of things to figure out and this whole project may or may not happen but it is certainly worth watching. ( Last updated Jan 24th, 2019 )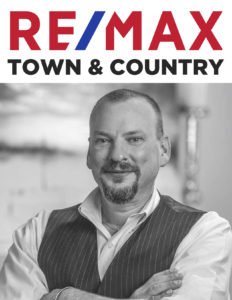 Real Estate in Fredericksburg Texas – Homes, Acreage, Land, Commercial property and Ranches for sale. Search MLS listings here for Fredericksburg, Doss, Harper, Stonewall and all of Gillespie County. Mike Starks with RE/MAX Town & Country