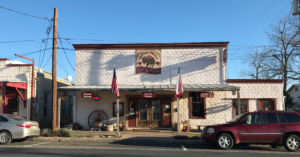 Buffalo Nickel
This week I write to you from another one of my long time favorites, Buffalo Nickel. Its named for a five cent piece, and serves FIVE STAR quality food. Buffalo Nickel was opened in 2007 and sold after a year to James Wellever, the current owner. The menu is a unique combination of bar food and gourmet cooking. The bar selection is about as Texan as the aesthetic brought on by all the wood furnishing and decor. Open till 10 Monday through Thursday, and 12 on the weekend makes this one of the only options after dark in Fredericksburg. Off the corner of Main st and Llano st, tucked between Pasta Bella and Sozial Haus, this rustic Bar & Grill is the perfect place to end a day touring Fredericksburg!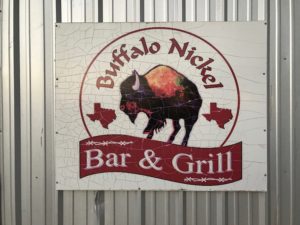 Hours
Monday – Thursday
11am – 10pm
Friday & Saturday
11am – 12am (Midnight)
Sunday
12am – 6pm
(Sign Up)
enter email address
enter your email address for a chance to win
Subscribe to Head for the Hills and be entered automatically to our weekly give away sponsored by a Head for the Hills destination! Also receive special deals and discounts available exclusively to my readers!