Head for the Hills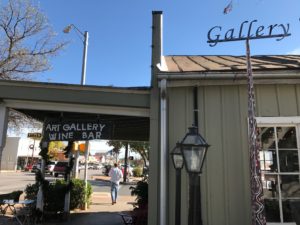 The Gallery
I write to you this week from the Dan Pfeiffer Gallery, a collection of work from some of Fredericksburg's finest artists and artisans. Open since February of 2014, the Gallery is one of Dan Pfeiffer's most beautiful pieces of art.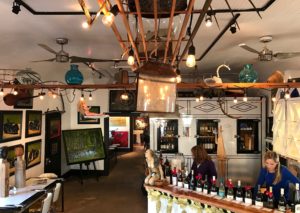 This Main St corner building was originally a butcher shop built in 1890, but at the hands of Dan Pfeiffer, is now a cultural staple of the Fredericksburg Historic District.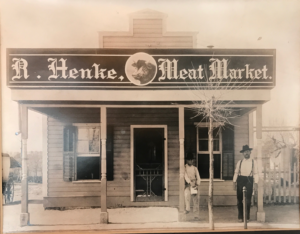 Open
Wed – Sun
12pm – 8pm or 9p
The fact that the quirky design of the gallery, with its Gothic bar in the front leading to the still working sliding meat rails-turned-hanging-canvas alongside the meat locker turned private lounge area (hardly ever mentioned in their advertisement or self descriptions) is a real testament to the
quality of the art. This uniquely repurposed gallery is simply a beautiful frame, setting the bar high for all that fills its canvas.