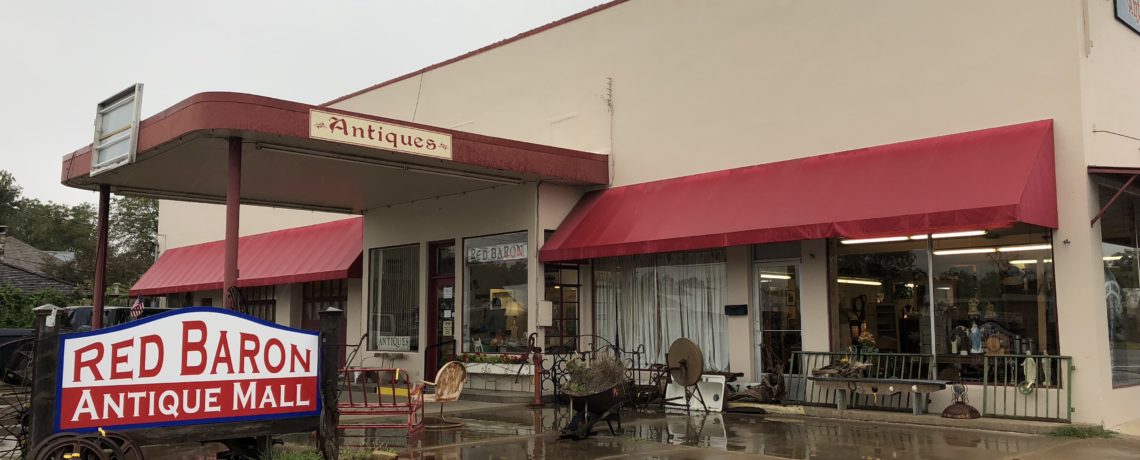 Red Baron Antique Mall
Website
830-990-2329
502 W Main Street, Fredericksburg, TX 78624
Red Baron Antique Mall has 10,000 square feet of fabulous treasure from 45 of the best antique dealers in Texas. Seriously, this place is HUGE and jam packed with goodies! They have clocks, furniture, glassware, china, pyrex, all kinds of jewelry, antique machinery, art, vintage clothing, and so much more! I never know what I will find when I walk through here, and sometimes i spend hours here at this one store. I don't want to miss anything! Follow the link above to their Facebook page for more current photos, or for the complete experience stop by today!