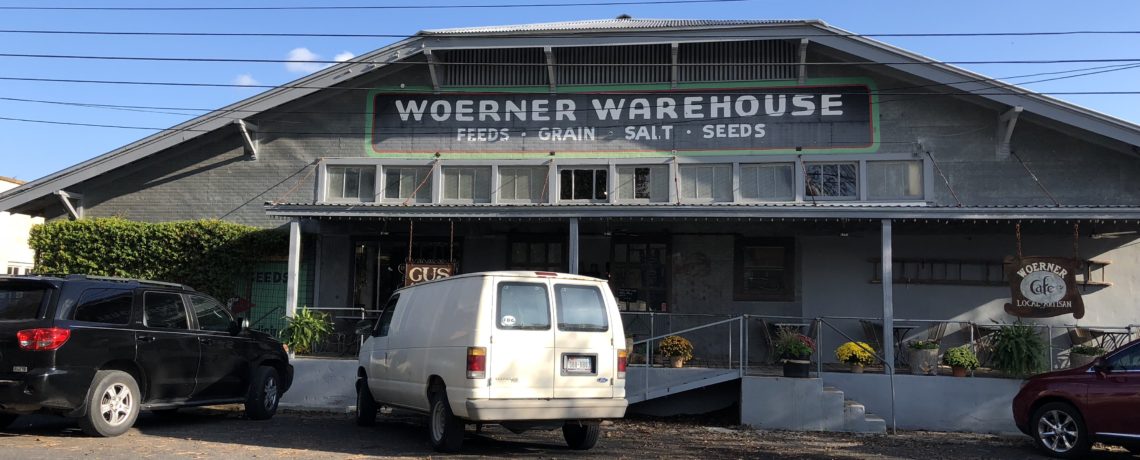 Woerner Warehouse Cafe & Catering
(830) 997-2246
305 S. Lincoln St., Fredericksburg, TX 78624
Woerners has a one of a kind atmosphere; it is located inside an old feed store! Built in 1928, the building operated as a feed store providing local farmers and ranchers supplies for their herds and crops. Now, it houses some of the best sandwiches in town! Come in and enjoy breakfast or lunch and admire the original hard wood floors and exposed beams. They serve pizza, sandwiches, soups, quiche, and delicious desserts! You have to try the German Chocolate cake! The chef uses fresh, organic produce which is purchased from local farmers!
Once you are done with lunch check out the large collection of Carol Hicks Bolton antiques housed in the back of the restaurant; then walk next door to Carol's huge 30,000 square foot building which showcases some amazing European antiques and much more!
One bite and you will fall in love with Woerner Warehouse! Want more great food? Visit their sister restaurant, Sunset Grill!
Woerner Warehouse Cafe & Catering