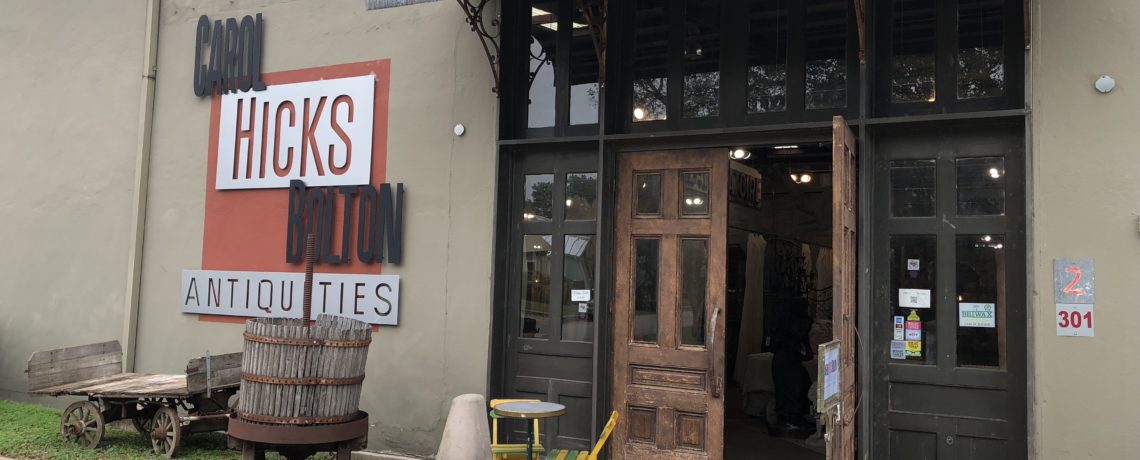 Carol Hicks Bolton Antiques
Website
830-997-5551
301 S Lincoln St, Fredericksburg, TX 78624
It is truly a unique experience to walk through this shop because it is housed in a renovated feed store! When browsing the store on a sunny day, you can hear the metal roof creak and expand as the sun warms it!
There are three different stores under 30,000+ square feet: Carol Hicks Bolton Antiques, Room #5, and Gus's Antiques. Room #5 is unique because it showcases only white/gray linens! Walking into this room makes you feel clean, relaxed and organized! Gus's Antiques shares space with Woerner Warehouse Cafe & Catering. After shopping grab a sandwich and dessert in this one of a kind cafe.
The main shop carries a wide variety of European furniture, lighting, bedding & linens, art, knick knacks and great gift items. You can even buy fabric by the yard! Outside there is a large selection of doors, shutters, crown moulding, and many iron pieces. I love the ambiance of this store, the feed store and the rustic furniture really work well together to create a shopping atmosphere so unlike any other!