Fredericksburg Flippers: Flip or Fold
Flip or Fold: Top 5 Rules to Keep in Mind when Beginning a House Flipping Project
---
1. Invest Your Money, Don't Spend It
When buying a property, always keep in mind that money is made on the purchase of a house not the sale. There is no way to predict how the market will change or how it will treat you when it comes time to sell, so buying low is truly the most important factor. A wise man once told me you do not make money when you sell a property, you make money when you buy it.
Here "BEFORE" pictures of a house my wife, Nadine, and I did about 10 years ago. I think this is still one of my favorite flips ever!
---
2. Ask "Why?"
As I said in number 1, when buying an investment property you are always looking for a good price. The trick is to know why the price is what it is. You came into the investment knowing you'd have to make repairs, so be very sure to know exactly what those repairs are. One unexpected repair or replacement can significantly affect your potential to make any money and can end up folding the entire project.
Here is the "AFTER" of a house my wife, Nadine, and I did about 10 years ago. I think this is still one of my favorite flips ever!
---
3. Research, Design, Refine
Planning will make or break any project. Too many times new flippers will either go in too eager without having gotten the appropriate information to be successful or put their money into the wrong aspects of the flip. Just as often, new flippers get stuck in the first stages of planning. During times of pause or indecision I always found comfort in a three part process.
Research:

In this group's information page you will find a well organized list of

trusted references whose advice and tutorials complement my own.

The list will be ever growing, as well rounded advice is added by

members.

Design:

Should be based on the research and scheduled in tasks on a

timeline to keep you accountable. Design will, for the most part, be an

individual experience, but you can post as many visual aids and

progress pictures as possible. As you give and receive advice, you

help the entire group.

Refine:

is in my opinion the most important step because no matter how

much you mess the first two up (and you will), with the right advice it

can usually be fixed.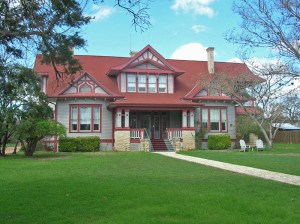 ---
4. Time is Money
Once you have your timeline, it's very important to track your progress and stick to the plan. It can be easy to get caught up in the project and spend too much of your time on one thing, but by settling on a purchase price and putting your money into the property, you have set the parameters for how much money you can make as I said in number 1. The only factor you can control is how much time you spend on the repairs. Log your hours and decide what is worth your Time (a.k.a. money) so that you can improve on your next project.
---
5. Work with a Good Real estate agent
If you are in the business of flipping houses, it's a good idea to have a reliable real estate agent for both finding worthy investment properties and for maximizing profit on the sale of a finished project. In fact, the right real estate agent can be key to a successful investment. Sit down with your chosen realtor and discuss your plans with them from the beginning so they can assist in making the most out of every flip. Ask them what simple details seem to make the difference in a sale. Finally, listing it with the same real estate agent can build a relationship that will make the entire process much easier, and you can stay focused on flipping instead of buying and selling.