Otto's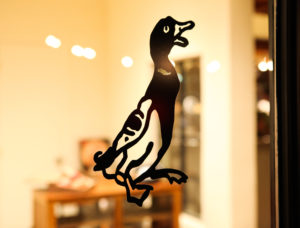 Otto's is THE stand out German dining option in Fredericksburg Texas, offering a bold menu of locally sourced dishes. With favorites like the duck schnitzel, there is hardly a better place to get a taste of Fredericksburg's root culture. The unique food selection has been perfectly paired with a finely polished wine list, filled with both local and German options. All this aside, the delicious food will seem like an after thought compared to the ambience of the restaurant.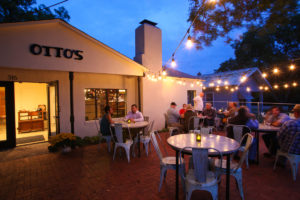 The first thing you will notice about Otto's is the open air patio. The front yard style fencing keeps the life and movements of the city in view, but at a comfortable distance. Located one block off Main Street, you have a front row seat for not only the flow of tourists and vacationers that frequent this town, but a view of the Nimitz Museum's Heavy Artillery display as well. The outdoor seating offers both small patio tables, and a lounge area for larger groups or social gatherings. Otto's excellent service, and Hill Country fresh air make this the perfect way to spend any night in Fredericksburg.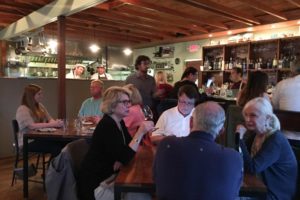 Inside, you will find an intimately arranged dining room lined with a bar and open kitchen. There is somewhat limited seating, the majority of which is for smaller parties. This is done on purpose, giving Otto's its reputation of being "low key" or "intimate". Gourmet food, fine wine, and romantic atmosphere make Otto's the ideal date night restaurant.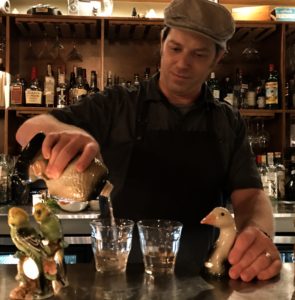 Should you find yourself sitting at the bar, you will enjoy a tastefully displayed collection of ceramics being displayed by the bar top. The interesting counter decor can be credited to the main bartender- Billy. Billy manages to not only entertain the bar with his engaging, yet laid back personality, but also sets the mood of the entire restaurant by attentively DJing from his iPhone. The music heard in Otto's is something truly different than anything you could expect to hear in Fredericksburg. A mix that spans from Classical Piano to Modern House music keeps Otto's fresh for even local patrons, such as myself.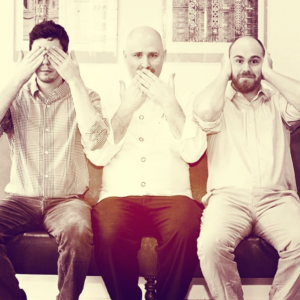 The owner of Otto's, John Washburne, began as organically as any Fredericksburg restaurant- over a drink with a couple of likeminded friends on the edge of town. Though credit for the name is given to John's pet duck, also named Otto, the restaurant was the culmination of the efforts and ideas from both John and his close friends, Adam Yoho and Adam Ehmer. John is the last of the remaining founders at the restaurant, though he is still supported by much of his early and original staff such as Chef Judd and Chef Atticus, Paco, and John's brother in law- James. Nearly four years later Otto's is a premier restaurant in the Fredericksburg dining arena, as well as its next door neighbor and sister restaurant, Tubby's Ice House. John owns both restaurants, as well as the soon to be fine cheese shop nearby.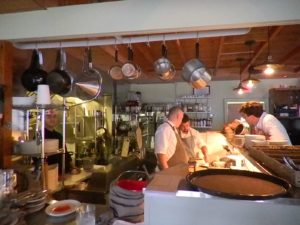 Local ties, delicious food, and a main street view make Otto's a must try for any Fredericksburg visitor or Hill Country resident. The people serving, along with the food and wine that they serve, make Otto's a MUST TRY AGAIN! Don't forget to Like, Share or Comment on this Facebook post for your opportunity to try it for free!