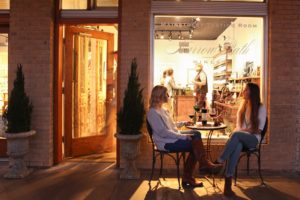 Narrow Path Winery, Fredericksburg Tx
Fredericksburg, TX is known for many things, but the draw of the Highway 290 vineyards has kept this small town the "#2 Wine Destination in America" (second only to Napa Valley). The massive wine boom started here in the early 2000's with just a hand full of local operations and has grown to over 30 producing wineries in the area with another 20 rumored to be in the permit stages for the coming year. One of the first growers, Bob Turbeville, still grows on his family estate about 5 miles out of town.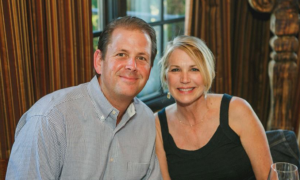 Bob and his wife Mary Ann have been Fredericksburg Business owners for 20 years- starting with their original business, Hill Country Outfitters found on the central block of Main Street between Llano and Adams. For the last two decades, Hill Country Outfitters has offered (and continues to offer) the finest selection of fashions ranging from casual to classy. A fashion forward selection paired with the Turbeville family values of hospitality make for a memorable customer experience. These values are equally distinctive across the other businesses they now own- The Grasshopper, and the cultivated Narrow Path Winery. You can find the gift shop and tasting room next door to Hill Country Outfitters.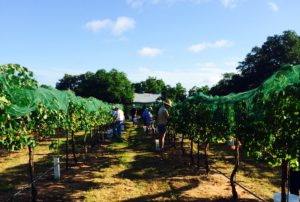 Bob began his vineyard on a one acre plot behind his house. He planted a half acre of Merlot and a half acre of Pinot Grigio at a time when the local wine industry was but a fraction of what it is now. Its been nearly 16 years since that first grape stomp in the Turbeville backyard. 16 years of shaping and sharing their wine along with their passion have led to the cultivation of a culture-rich Narrow Path Winery.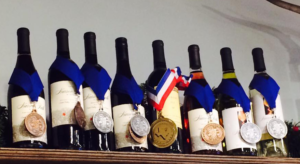 The relatively new label derives its taste from the nearly 16 years of Turbeville wine, but has only been available to the public for about a year an a half. Narrow Path currently offers 8 wines- none of which can be found at any major distributor, or even local restaurants. Narrow Path wine is exclusively available at the Narrow Path tasting room and online for shipping.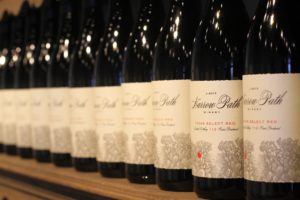 Limited production ensures the attention to detail across every vintage, creating a deeply personal experience with each bottle. This has carried over from the days when the wine was made only for close friends and family, though all who stop by the tasting room are made to feel as if it still were. Those who share a glass of this incredible wine also share a feeling found only in the heart of the Texas Hill Country.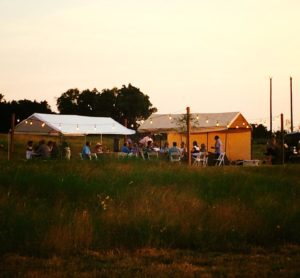 Once you've tasted a Narrow Path wine, you wont be satisfied with only drinking it on the occasion you find yourself in the tasting room. Thankfully, Narrow Path has created a club for the convenience of those with this dilemma. Members of the club receive up to a case of wine each month, shipped or available for pick up. Members also enjoy access to a backroom wine lounge hidden at the back of The Grasshopper, the middle of their three neighboring shops. This speakeasy-esque club room is the perfect place to share a bottle of wine with friends, or take a date for a drink before dinner.
Find Narrow Path wines

HERE

at their website