This chart shows the history of the Fredericksburg TX real Estate Market report average home prices with home values and median price per foot for in the City Limits.
Based on information from the Central Hill Country Board of REALTORS® MLS
for the period 2006 through dates indicated on charts.
Land and Ranch sales Average prices
Tax Receipts for Gillespie county
Population Projections For Gillespie County
For the first 3 quarters of their year we are way ahead of last year in total dollars sold as well as the total number of homes that have sold.
So far for this year , Jan through Sept we have sold $70,663,231 and in 2017 for the same period we had sold $64,287,460 , so that is about a 10% increase in the total dollars sold for in town homes this year compared to last. The total number of homes sold this year is 194 compared to 176 homes sold in 2017 for the 1st 3 quarters, so again that is a bout a 10%
increase in the number of homes sold as well.
The numbers show we certainly have a lot of homes moving this year. But when we get to the prices we have a little different story. The average home price for Fredericksburg in 2017 ended at $386,098 and right now for the first 3 Quarters of this year the average home price is at $364,243. so down about 4.7% and that is also reflected in the average price per foot with 2017's average ending at $209.92 per ft and this year is currently at $206.14 our foot. So we have seen a little pull back in the prices but as I mentioned in at my mid year report, I still think by the years end we will likely be just about even with last year.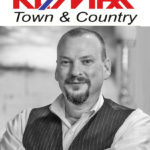 email me at mike@mikestarks.com
or
call with any questions
Office (830) 990-8708
Cell (830) 456-3532