Fredericksburg TX Real Estate Market Report Average land price
This chart shows the history of the ranch sales and the average price per acre in the Fredericksburg TX Real Estate market and includes all raw land sales in Gillespie County.
Total Sales Home SalesTax Receipts Population Projection
Fredericksburg TX Real Estate Market Report Average land price
Average price per acre for Ranches and land values in Fredericksburg Texas
Looking at all land sales in Gillespie County, this is were we see the biggest drop in total sales volume but prices holding steady. For the first 9 months of 2023 we have sold $49,471,068 compared to 2022 when in the same period we sold $92,692,886 so a pretty big drop of 46.63% in the total dollar sales from year to year ( and note none of these land numbers include boot ranch or Highway 290 East sales because those just skew the average prices per acre too way much )
So to give you the break down on each segment of the land market
Average prices per ace in Fredericksburg Texas and Gillespie county
Jan 1st to June Sept 30th 2023

1 to 5 acres $44,441 per acre
6 to 10 acres $32,907 per acre
11 to 25 acres $30,574 per acre
26 to 50 acres $26,367 per acres
51 to 100 acres $27,937 per acre
101 to 250 acres $13,872 per acre
and no tracts over 250 acres have sold this year
the 2022 average was $12,907.18
then I have been tracking acreage sales on Highway 290 separately because that has become such a commercial product that I am not including those in the average price per acres I was just talking about. So the average price per acre for anything on Highway 290 so far for 2023 that number is $75,896.58 per acre
When you look at the chart above is easy to think you have a complete picture of the land and ranch market in Gillespie County. But just looking at the average price per acre of everything that has sold can be misleading. All land is not created equal. One must take into account where the majority of the land was sold in a certain year.


Based on information from the Central Hill Country Board of REALTORS® MLS for the period 2006 through dates indicated on charts.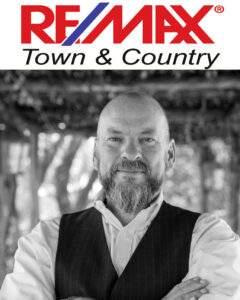 email me at mike@mikestarks.com or call with any questions.
Office (830) 990-8708
Cell (830) 456-3532