Fredericksburg TX Real Estate Market Report
Showing Average land, ranch and home prices in Fredericksburg TX.
Home Sales Land Sales Tax Receipts Population Projection
2023 Third Quarter Real Estate Report
Fredericksburg and Gillespie county

The Fredericksburg TX Real Estate Market Report also includes data and economic indicators such as sales tax receipts for the City and County as well as Lodging Receipts. Based on information from the Central Hill Country Board of REALTORS® MLS for the period 2006 through dates indicated on charts.
Total Real Estate Sales listed by year for Fredericksburg TX & all of Gillespie County
Fredericksburg TX Real Estate Market Report
I'm sure it's no secret that with current interest rates, inflation and general economic and political uncertainties running wild this has been a slower year than 2022 or 2021. So as always lets talk numbers.

If we look at year to date numbers from Jan 1st to Sept 31 for this year we are down 27% in the total dollars sales compared to the first 9 months of 2022. This year we have sold $273,801,637 and last year was $375,083,333 and also the total number of individual sales in Gillespie County had a similar drop with 357 individual properties trading hands in the 1st 3 quarters of this year compared to 486 transactions in 2022, down 26.54%.
The 1st and in particular the 2nd quarters of this year we are down but a little good news is that things have picked back up ever so slightly in the last 90 days, If we look at just the 3rd quarter total sales for Gillespie County. July 1st to Sept 30th we are slightly up over the 3rd quarter of last year. This years 3rd quarter we have sold $96,704,808 and last year we had sold $94,880,124. A very modest increase of 1.92% but yay its a move in the right direction and same for the total number of properties sold, with 121 properties changing hands in the 3rd quarter of 2023 compared to 117 in the 3rd quarter of 2022, up 3.42%. Again not a huge jump but a slight increase none the less, and I can say my office phone has been ringing a little more than it was earlier this summer.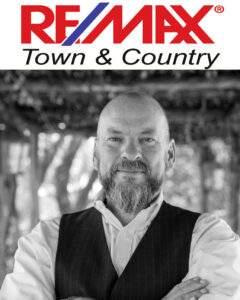 Please feel free to contact me with any questions and I will be happy to help. Email me at mike@mikestarks.com or call with any questions.
Office (830) 990-8708
Cell (830) 456-3532
Real Estate in Fredericksburg Texas – Homes, Acreage, Land, Commercial property and Ranches for sale. Search MLS listings here for Fredericksburg, Doss, Harper, Stonewall and all of Gillespie County. Mike Starks with RE/MAX Town & Country.